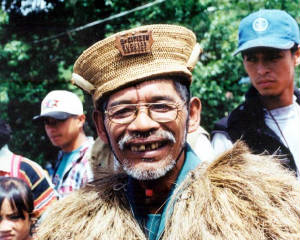 I call him the "Kalanguya Man" as he is very much proud of his Kalanguya culture. It is not raining but he wears his indigenous raincoat.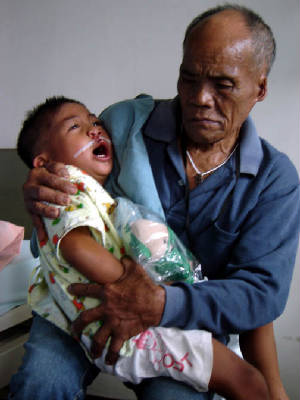 A grandfather tries to console a boy in pain who just had a reconstructive surgery on his upper lip.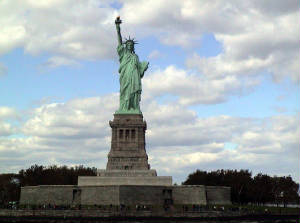 I took this shot of Liberty using the memory card of my Sony TRV60 Mini DV camcorder in November 2003. During this travel, I wished that I could have brought my Nikon FM2 with me.