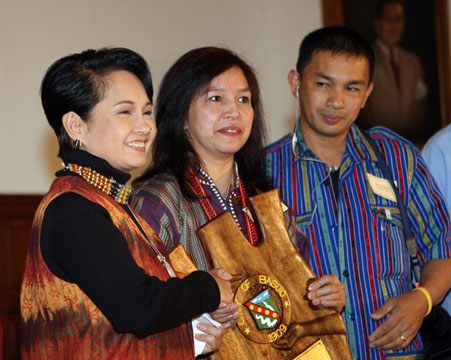 This photo taken by a Malacanang photographer shows Helen and me during an awarding rites at the Baguio Mansion with President Gloria Macapagal-Arroyo. Helen is conferred an Outstanding Citizen of Baguio for her role in Public Information and Media Relations.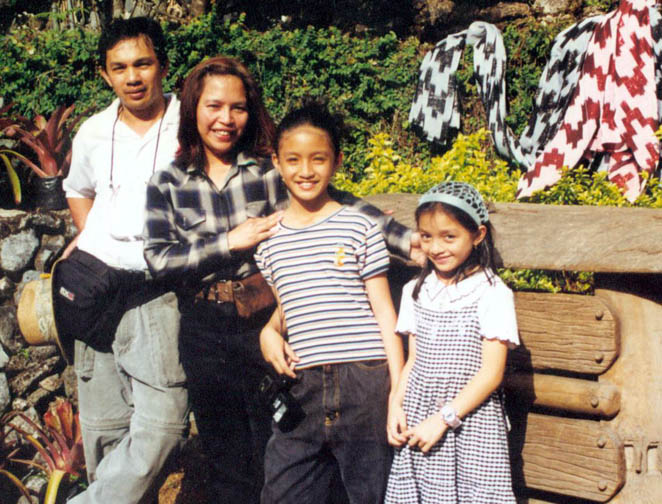 A family pictorial taken remotely by a camera resting on a tripod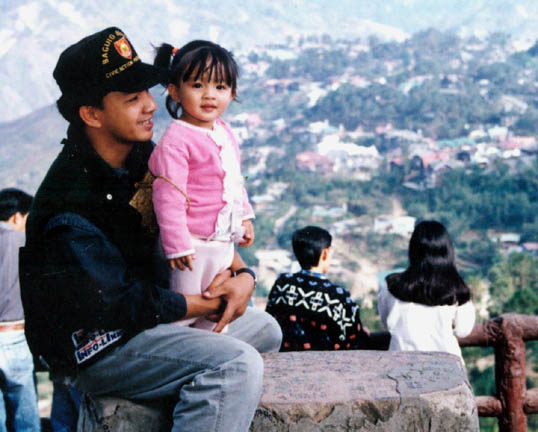 Cuddling one of my trophies as a married man. Shot was taken sometime in 1993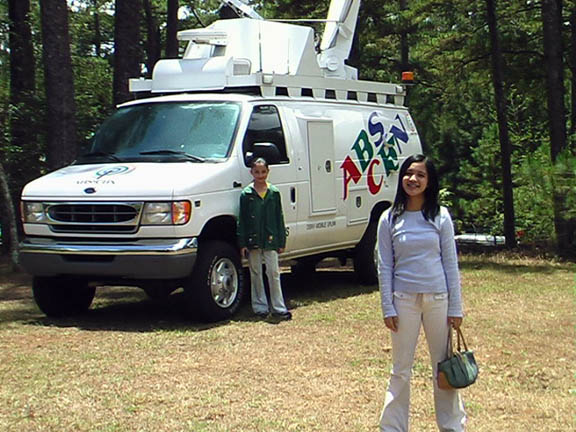 Since i'm the only boy in the family, my daughter Inah (then 4yrs old) considers me her big brother and she oftentimes oogle at me while I'm at work.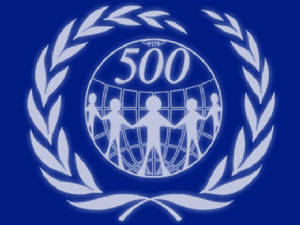 Words from Tam Jewel Tibaldo in 2003 after she recieved the Global 500 Environmental Award in China and later attended an environmental program in Malacca, Malaysia in behalf of the Eco-Walk Children of Baguio City.


"We may take Mother Earth for granted but just remember that it is she who gives us fruits and benefits us, so let us do our best to safeguard and preserve her to enable the people in the coming generations to enjoy her wondrous gifts." This is one of the things I learned and tried to reflect on after attending the Yayasan Anak Warisan Alam 4th International Children's Conference on the Environment that happened last December 14-18, 2002 in the historical city of Malacca, Malaysia.


I came to Malacca with my dad and our main objective in attending the conference was to make it a chance for us to be able to "spread the message" of environmental protection through a presentation about our organization, Eco-Walk Children of Baguio City and also to be able to present something about our recycling tetra pack project in my school.


The 5-day conference was truly fun-filled and heart-warming because of the different activities done. There were field trips wherein we got to go to different environmental and historical sites. My visit to Malaysia was very interesting and it would surely linger in my mind forever. Thanks to Ms. Khadijah Abdul Rahamn for making the conference possible and to Ms. Marilyn Mosley for re-living this experience I shall always remember with fondness." Lifted from: http://www.global500.org/news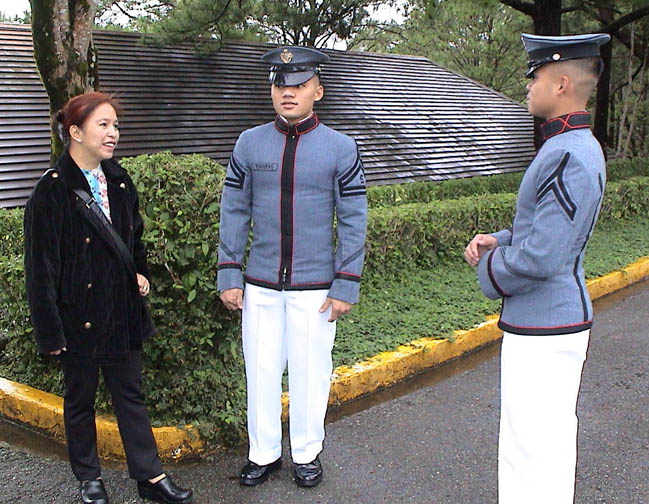 Helen during a light moment with Harry and Emmanuel at PMA (2005)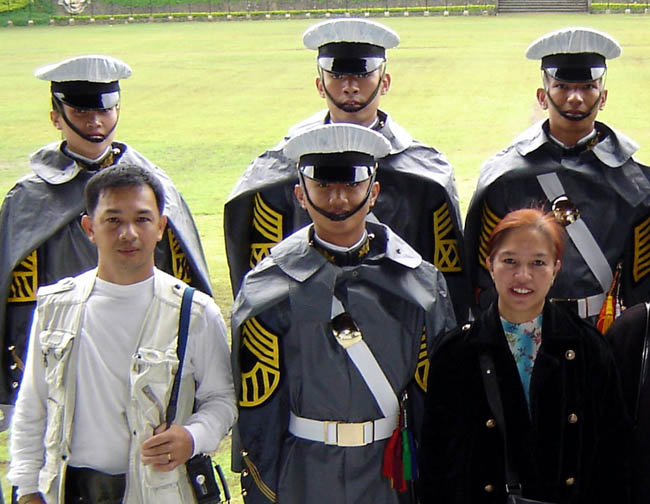 With Mikko and classmates after a parade and review in Fort Del Pilar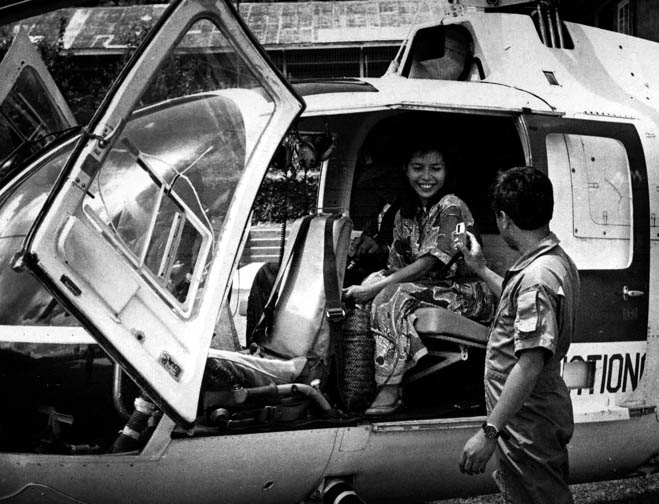 Flashback: Photo shows Helen in 1988 (still single) on board a helicopter after she spoke and guested in a community forum in Sagada, Mountain Province